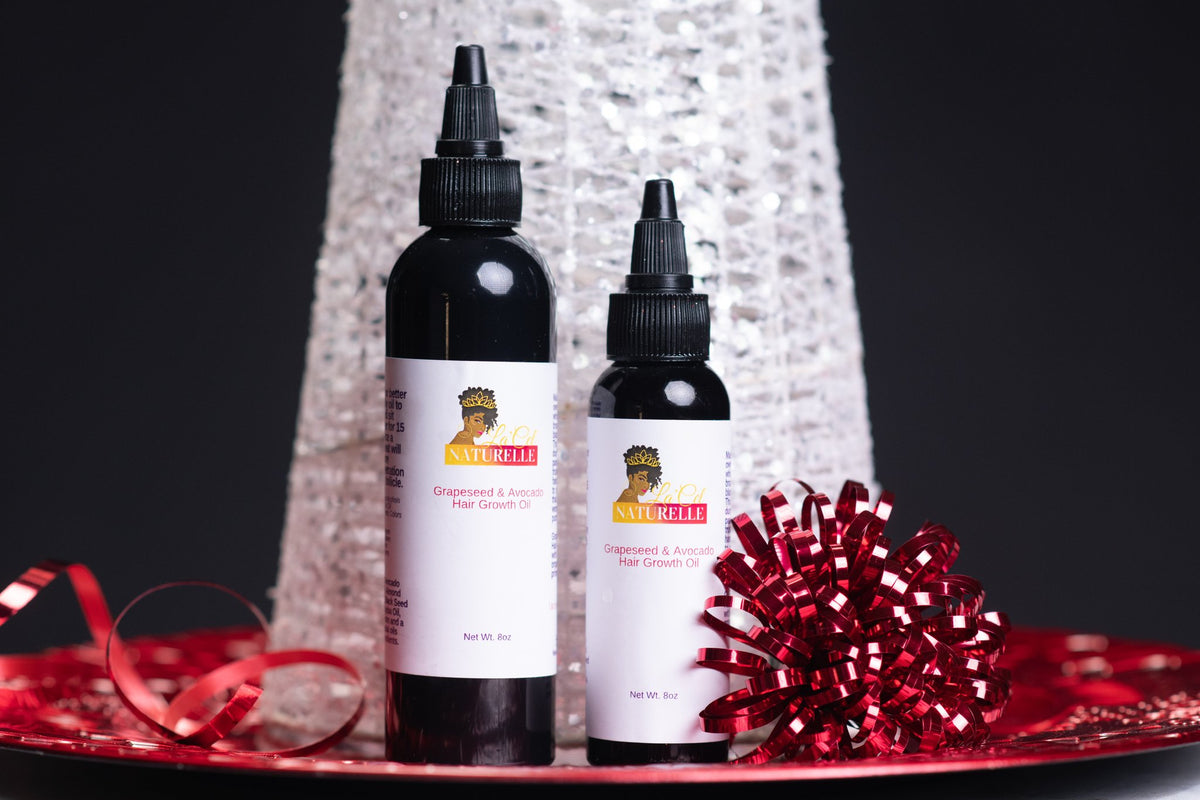 Roll over image to zoom in

Description
Grapeseed & Avocado Hair Growth Oil is made with 100% natural and organic ingredients. It is made with Grapeseed & Avocado carrying oil and essential oils that promote hair growth. 
How to Use:
Use daily. For better results, apply oil to the scalp and sit under a dryer for 15 minutes at least twice a week. Applying heat will allow for more penetration, which liquefies the oil and that will give you more absorption.
Ingredients:
Grapeseed Oil, Avocado Oil, Coconut Oil, Almond Oil, Mustard Oil, Black Seed Oil, Hemp Oil, Jojoba Oil, Vitamin E Oil, Neem Oil, Calendula Oil, Gutu Kola Oil, Stinging Nettle Oil, Cedarwood Oil, Emu Oil, Ylany Yang, Peppermint Oil, Rosemary Oil, Horsetail Oil, Thyme Oil, Saw Palmetto Extract, Ginger Root Extract, Ginkgo Biloba Extract, and Biotin  
Payment & Security
Your payment information is processed securely. We do not store credit card details nor have access to your credit card information.