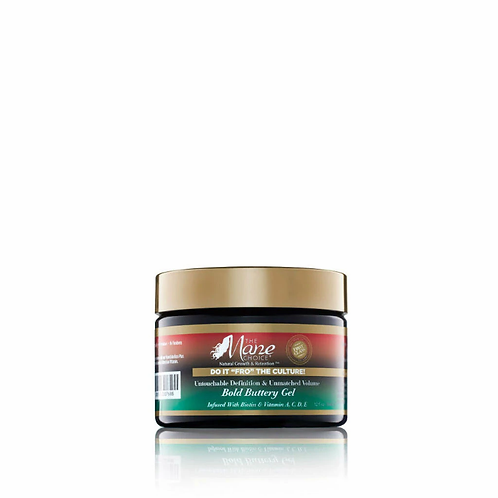 Best for Afro-Textured Hair!

 

Do It 'FRO" The Culture Untouchable Definition & Unmatched Volume Bold Buttery Gel

For ICONIC, REVOLUTIONARY, BOLD afro-textured hair! Powered by Black Charcoal & Black Cumin to effectively remove impurities, allowing nutrients & moisture to penetrate more effectively and encouraging true texture to blossom. Filled with antioxidants to strengthen hair and protect it from the elements. Rich in nutrients to nourish hair & scalp and give hair the freedom to be unapologetically defined, voluminous, and beautiful! Designed to emPOWER the hair to be purified, feather-light, and gleaming with brilliant shine.

 

Bold Buttery Gel is the best of both worlds! Nourishes & moisturizes like a butter and controls like a gel. This BOLD combination delivers an amazing flexible hold without the excess weight.
Rich, light buttery texture provides soft hold & shine
Supplies wash and go's, twist-outs, and braid-outs with perfect balance of definition & volume
The nutrient-rich formula improves definition
Softens, moisturizes & tames frizz
Promotes a natural, healthy shine
Fortifies hair to improve elasticity
Gentle enough for daily use
How to Use:
Apply to clean, wet or damp hair in sections. Apply gel sparingly from roots to ends to set desired style. Air dry or for faster drying, sit under a dryer or blow-dry. For best results, use as a styling gel for wash n go, twist-outs, and braid-outs.
The Mane Choice Do It "FRO" The Culture Bold Buttery Gel 12 oz